Inquiries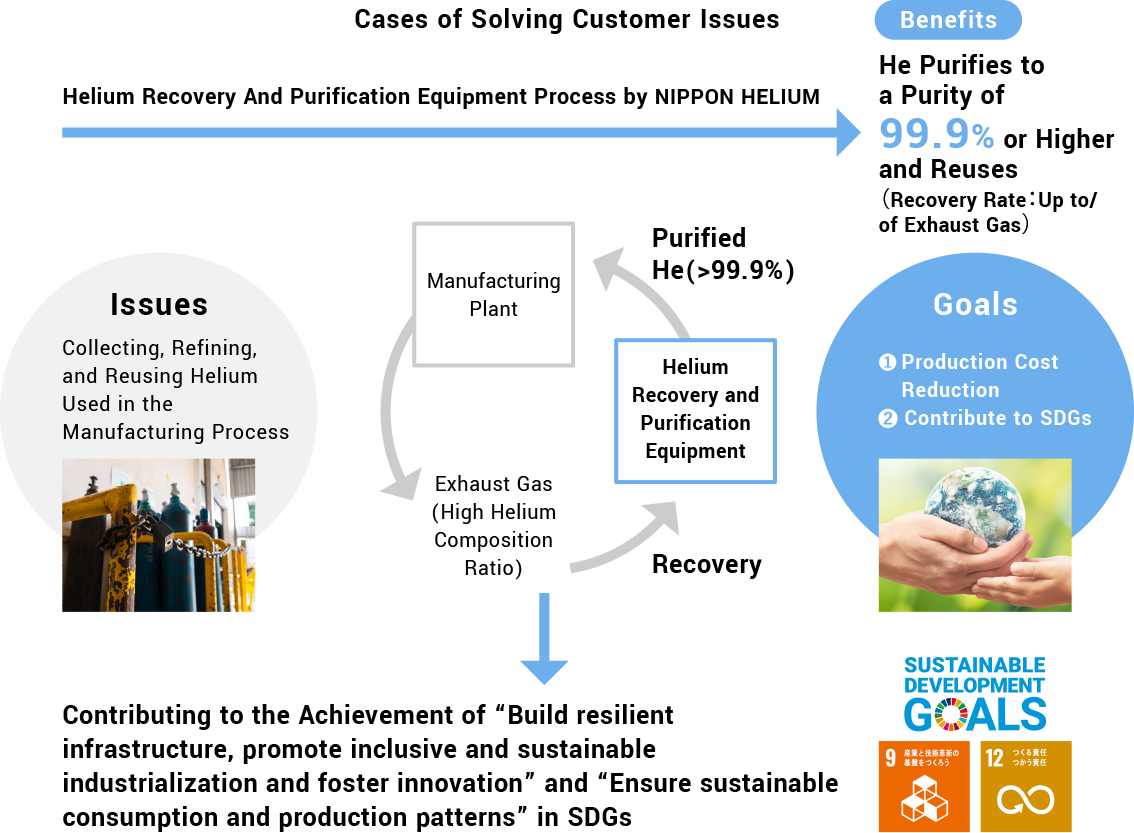 Contribution to achieving SDGs
In 2050, the Air Water Group's vision states that "a sound material-cycle society will be realized through coexistence with the earth and society."
Positioning 2030 as a milestone, and with the SDGs communication concept of "Making the blessings of the earth into the wishes of society," we will realize a cyclical society through our business activities, reduce the environmental load to zero. Furthermore to regenerate the global environment, we are working to achieve the Sustainable Development Goals (SDGs), which continue to be chosen by local communities and customers.
What the Air Water Group is aiming for Sustainable Vision
Let us introduce some examples of solutions to your problems. Our sales Engineer, collaborates with the research and development departments and engineering departments of the Air Water Group and solve the problem by proposing a circulation type device (recovering helium that has been exhausted for effective use of resources, removing only impurities, and then reusing it (see the schematic diagram above)).
We will continue to provide products, services, and solutions by utilizing the resources that exist on the earth and combining various technologies and unique business models and know-how. If you have any problems or issues to be considered, please let us know. The sales engineer will send you an answer.
inquiries by telephone
hours of reception (japan time): 9:00 – 17:00 (excluding sat., sun. and holidays)